Health Department Monitors Water Quality at Local Beaches
Warm weather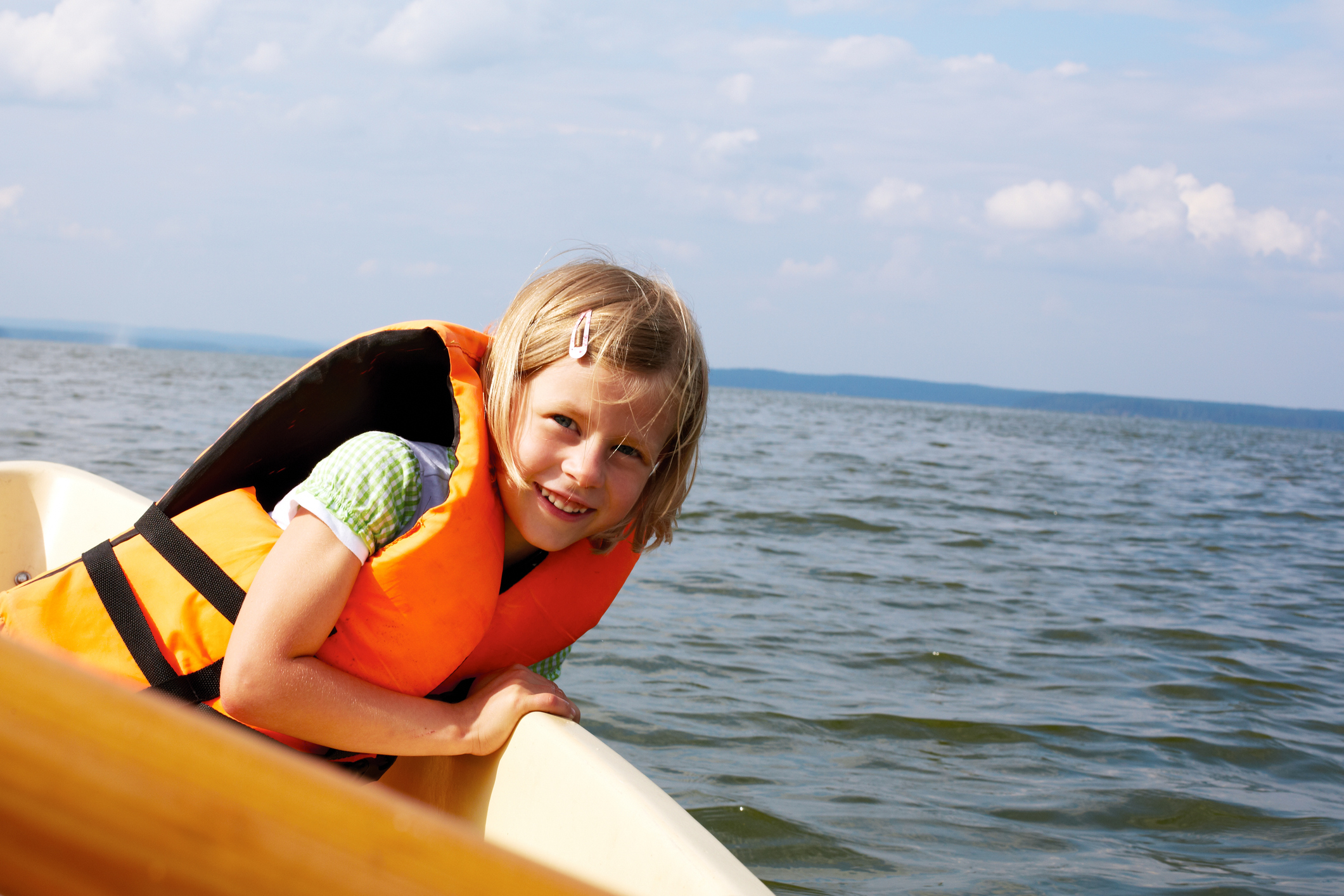 makes our local public swimming beaches a popular recreation choice. To be sure public bathing beaches are safe for swimming the Western Upper Peninsula Health Department tests bathing beach water quality during the summer swimming season.
Is the water safe for swimming?
Most of the time, the water at beaches is safe for swimming. However, occasionally harmful bacteria may also be in the water. Swimming or playing in unsafe water could result in illness symptoms like diarrhea. To know if a swimming advisory has been posted at a public beach:
Check for advisory signs or posted warnings near or on the beach
Where does pollution come from?
Beach water becomes contaminated when rainwater washes pollutants (like animal feces, fertilizer, pesticides, and trash) from the beach sand, yards, farms, and streets into the lake water. Pollutants can also come from sewage treatment plants and septic tanks that are not working properly. The pollutants contain microorganisms that can cause human illness. Microorganisms are tiny living creatures that are too small to see with your eyes, so you can't tell if the water is clean by looking at it. Not all of them are bad, but some can make you sick. Some microorganisms that can be found in beach water include bacteria, viruses, worms and protozoa.
Bacteria can lead to infections, diarrhea, and stomach aches. Viruses can cause fever, colds, and intestinal infections. Some illnesses caused by worms have symptoms such as coughing, chest pain, fever, vomiting and restlessness. While protozoa can cause intestinal infections, stomach cramps and skin rashes.
Higher than normal E. coli numbers can be expected after heavy rainstorms, especially if large numbers of geese and gulls frequent a beach. Rainstorms wash bird droppings and other contaminants from the beach into the lake water, increasing the amount of E. coli in the water. Symptoms of exposure to E. coli include gastrointestinal problems such as nausea and diarrhea.
Western U.P. Health Department is testing the water quality weekly at 19 public bathing beaches located in Gogebic, Ontonagon, Baraga, Houghton, and Keweenaw counties. Water quality parameters such as turbidity, temperature, and possible contamination sources are investigated at each beach. The water is tested for the indicator organism E. coli each week.
According to the United States Environmental Protection Agency (EPA), the presence of E. coli bacteria in large numbers indicates that fecal contamination has occurred and harmful pathogens may be present in the water. When testing finds unacceptable E. coli levels an advisory notice is posted at the beach by the beach owner or health department in order to protect public health until the contamination has cleared. Please note that Torch Lake/Lake Linden Beach is continually in advisory status due to mining waste. Please click for additional information on the Torch Lake Superfund Site.
Test results from regularly scheduled beach monitoring may be viewed on the EGLE Beach website. Beaches monitored during the 2023 summer include:

Baraga County:
L'Anse Waterfront Park
First Sand's Beach
Head of the Bay
Ojibwa Campground Beach/Recreation Area
Sandpoint Beach North
Second Sand's Beach
Zeba Recreation Area

Gogebic County:
Gogebic County Beach on Lake Gogebic
Lake Gogebic State Park
Sunday Lake Campground and Beach
Little Girls Point Campground
Spirit Lake
Black River Harbor

Houghton County:
Agate Beach
Chassell Beach
Dollar Bay Sandy Bottom Beach
Hancock Recreation Area
Houghton Kestner Waterfront Park
Calumet Waterworks
McLain State Park
Prince's Point Beach
White City

Keweenaw County:
Eagle Harbor Beach
Eagle River Beach
Bete Gris
Great Sand Bay

Ontonagon County:
Bergland Township Beach on Lake Gogebic
Ontonagon Township Park
Ontonagon County Park on Lake Gogebic
Ontonagon Village Beach Lakeshore Park
Porcupine Mountain State Park
Bond Falls Beach
Misery Bay Beach
Green Park Beach
Village of Ontonagon Beach