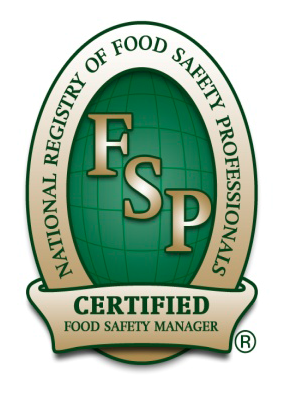 Michigan food establishments must employ at least one full-time certified food manager who actively manages the food service operations at least 30 hours per week. In order to become a certified food safety manager, a person must attend an accredited program through the American National Standard Institute (ANSI) and successfully pass a proctored exam. A person with current or recently expired certification may choose to attend the full course or may just take the exam to renew their certification. Passing an exam is also required to become recertified. Certifications are valid for 5 years from the date of issuance.
The Western UP Health Department STRONGLY recommends that the restaurant operator attend the full certified manager course offered by the health department versus just taking the exam to recertify….here are some great reasons why:
The exam is based on the most recent version of the FDA Food Code. The Food Code is updated every two years and many changes have been introduced since your original certification five years ago.
The failure rate for EXAM ONLY recertification is much higher than for those who take the full course. Persons failing the exam will have to repay to take the exam a second time.
The course offered by the health department not only gives you all of the information to pass the exam, but also provides regulations specific to the state of Michigan. It is important to know that some Michigan regulations are different than those in the FDA Food Code.
Having well trained staff saves on costly follow-up inspections.
The course is taught by your local health inspectors. They will talk about real violations observed in restaurants, how to specifically correct those issues, and give you great tips on passing your next health inspection.