Know Your Status: Get Tested to Protect Yourself and Others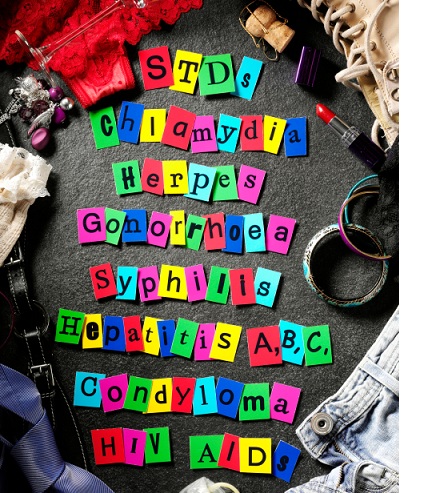 The Centers for Disease Control estimate that there are 19 million new cases of sexually transmitted diseases (STD's) annually. Half of those cases are in men & women under age 25. Untreated STD's can cause serious health problems, including infertility. The Health Department provides confidential and affordable testing and treatment for sexually-transmitted diseases through our family planning and STD programs.
Get the Facts About STIs & STDs
There are a number of sexually transmitted infections, diseases, and related conditions. Many have few or no symptoms. Getting tested is the only way to truly know you health status. Click the links below to read CDC fact sheets about STDs and related conditions.
Bacterial Vaginosis
Chlamydia
Gonorrhea
Genital Herpes
HIV & Aids
Human Papillomavirus
Pelvic Inflammatory Disease
Syphilis
Trichomoniasis
Eligibility
There are no age or income guidelines to receive STD testing services. Anyone who wants to be tested for sexually transmitted infections/diseases is eligible.
Fees
The following payment sources are accepted for family planning services:
Medicaid (including Medicaid health plans)
Most Private Insurance
Private Pay: fees are based on a Sliding Fee Scale following a financial assessment.
We are unable to bill Medicare or Medicare supplemental plans for these services.
Payment is expected at the time of service. Donations accepted.
Services will not be denied based on income or the inability to pay.
Contact Info:
For more information about the Family Planning Program, please contact your local health department office.