PLEASE NOTE: Our field season is now over & will resume in the Spring of 2024. However, we will be accepting applications throughout the winter months and will schedule appointments in the order in which received.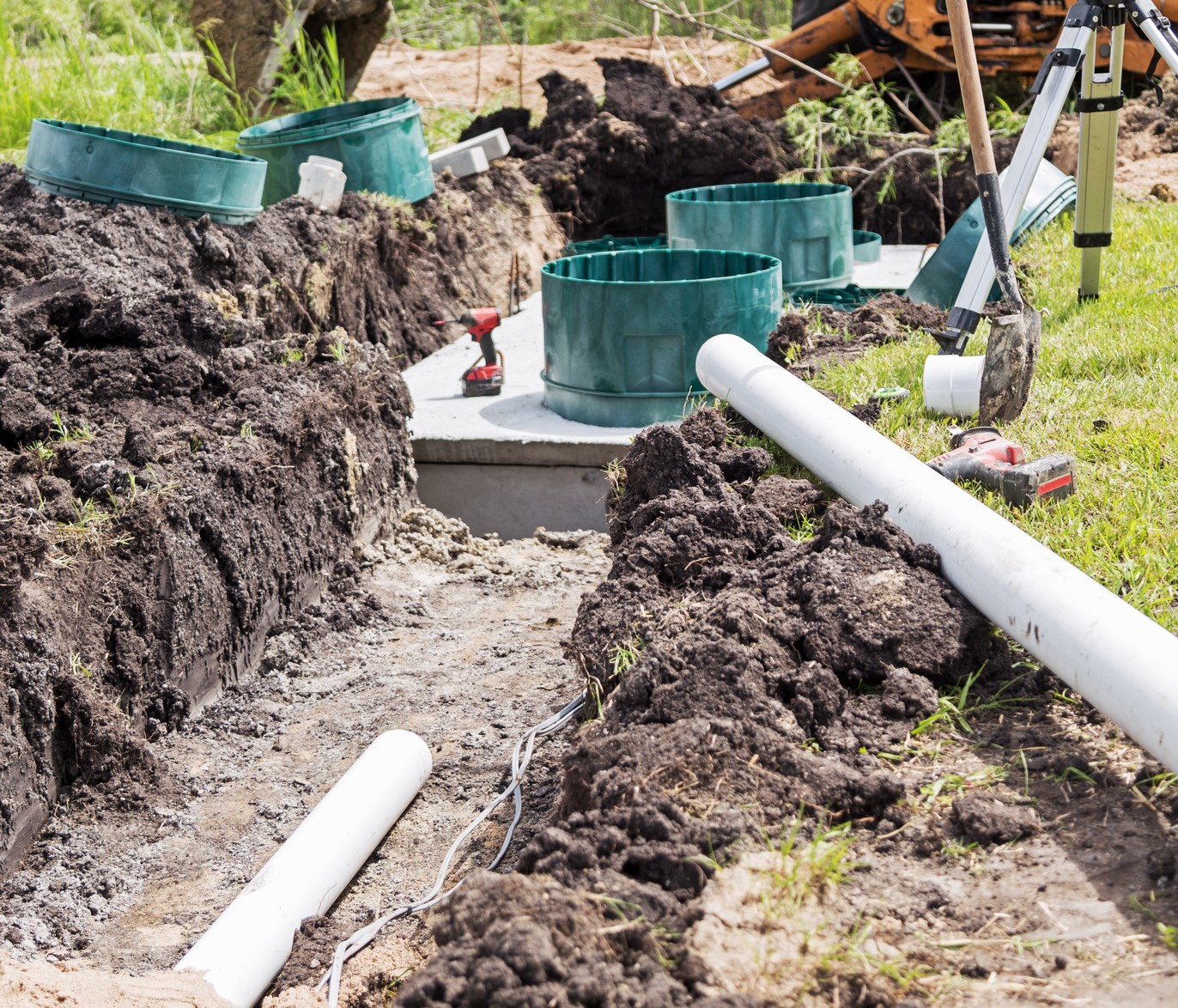 Waste water, or sewage, is the spent water of a home, business or population. In many rural areas, the sewage is treated by means of a septic tank followed by a network of piping, gravel and soil known as an on-site sewage system. The Environmental Health Division is responsible for evaluating proposed building sites and issuing construction permits for sewage systems.
The Environmental Health Division plays a vital role in the planning of building sites. No municipality, township or other governing body shall issue a building permit for a premises requiring a sewage system before obtaining permission from the Health Officer.
The following program areas related to sewage systems are administered by the Environmental Health Division:
Existing System Inspections: An existing sewage system inspection is the observation, assessment, and documentation of an existing on-site sewage system primarily for the purposes of real estate transactions, or for planned increases of sewage flow to an existing sewage system.
New Construction/Raw Land Evaluation: A building site evaluation is the first step in determining if a parcel of land without access to municipal wastewater services can be considered for an on-site septic system. Raw land evaluations deal with sewage suitability and water supply.
System Replacement Site Evaluation: When an existing septic system begins to fail, a site evaluation must occur to determine the appropriate location for the replacement system.
Sewage System Permitting: Once a site evaluation has been completed and a proposed build site approved, land or homeowners may apply for a sewage system permit.
Alternative Technology: Approximately 10% of build sites in the Western UP don't meet code requirements. Alternative Technology can be an option for these sites.
Sewage System Installer Licensing: Sewage system installers must be licensed by the health department. Installers must pass an exam to achieve licensing.
Resources for Proper Septic Care: Once a system is installed, learn how to keep it in good, working condition.
The typical wait time for an appointment is 4-6 weeks from receipt of a complete application and payment.