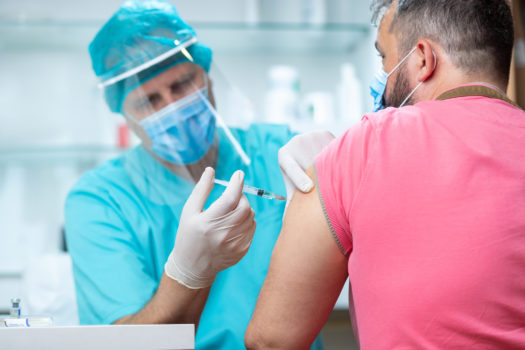 Much like the virus that causes COVID-19, we still have things to learn about the vaccine(s)s that have been approved to prevent illness and complications from COVID-19.
The links below provide general information on vaccines as well as information specific to COVID-19.
Michigan COVID-19 Vaccine Dashboard: A dashboard showing vaccine administration across the state and county by county.
Facts About COVID-19 Vaccines: A fact sheet from the CDC
Ten Things to You Should Know About Vaccine Development: Provides information about the development and testing of the COVID-19 vaccines.
Michigan COVID-19 Vaccination Prioritization Guide: This guidance outlines the strategy for vaccine prioritization for the State of Michigan and will be used by the Michigan Department of Health and Human Services (MDHHS), as well as public health and health care, as they allocate and administer vaccines.
How mRNA Vaccines Work: Explains how the current COVID-19 vaccines work in the body.
Centers for Disease Control: The most current information on the production, approval, and distribution of vaccinations to prevent COVID-19.
Vaccine Adverse Events Reporting System (VAERS): A fact sheet about the Vaccine Adverse Events Reporting System, a national program that monitors vaccines for safety.
Advisory Committee on Immunization Practices (ACIP): The (ACIP) is a group of medical and public health experts that develops recommendations on how to use vaccines to control diseases in the United States. Before recommending any vaccine, ACIP considers many factors, including the safety and effectiveness of the vaccine.
Immunizations & Immunity: General information from the CDC about why vaccination is important. Includes vaccination schedules for children and adults.
New Michigan Immunization Portal: As of August 19th, 2021, anyone 18 years or older, who has immunization records in the Michigan Care Improvement Registry (MCIR) will be able to locate their immunization record in MCIR if a record exists and matches their government issued ID (ex: MI Secretary of State Driver's License or ID card, or USA Passport).